Forex Trading Platforms are the best gateways to enter into the world of forex invest. People are confused about which platform they should invest in. They are also confused about whether the platforms are legit. These platforms are worldwide. You can start trading with any platform. It is not necessary to invest only in forex trading platforms from South Africa if you are from this country.
Best Forex Trading Platforms in South Africa
What is a Trading Platform?
A trading platform is a gateway from where you can trade. The trading platform includes the service of trading forex, cryptocurrencies, and stock exchange.
There are many trading platforms around the world which offer different lucrative, yet very profitable opportunities. There are also forex trading platforms from South Africa.
Best Forex Trading Platforms
Let us discuss the best platforms. If you are from South Africa or any other country, you can have trust in these forex trading platforms.
IG 
IG is a London-based company that provides a trading platform. IG is a reliable company, licensed by the Financial Conduct Authority of the United Kingdom (FCA), which also regulates its subsidiaries IG Markets Limited and IG Index Limited. In parallel, IG operates several offices outside the UK. It is the best overall. Many South African are using this platform.
Saxo Bank 
Saxo Bank is one of the very renowned forex trading platforms. It offers investment products, such as stocks, ETFs, Leveraged products, such as Forex, CSDs, Commodities, Futures, and many more. It gives the best VIP client experience.
CMC Markets
CMC Markets is also a top-rated forex trading platform. It is a UK-based Company. This offers online trading is share, spread betting and contracts. Its headquarter is in London. However, there are hubs in Singapore and Australia. This is indeed the best web platform.
Dukascopy
Dukascopy was founded in 2004 in Geneva, Switzerland and operated under a Swiss banking license, structured by FINMA. Also, Dukascopy, Japan K. K., Dukascopy Bank's subsidiary, is regulated by the Financial Services Agency of Japan (JFSA) and Dukascopy Europe is regulated by Financial and Capital Market Commission (FCMC).
The broker offers a wide variety of services and features that are designed for both beginner and professional traders. This includes access to Forex ECN trading through the Swiss FX Marketplace (SWFX), CFD trading on Stocks, Indices, Commodities, and Cryptocurrencies, as well as access to Binaries trading.
TD Ameritrade FX 
This broker was founded in 1978. TD Ameritrade is the most prominent US-based broker that regulates the  SEC, FINRA and CFTC.
City Index
City Index is a unique forex trading platform. It offers indices, share stock, forex, cryptocurrencies and many more facilities to trade online.  It's headquarter is in London. However, it has offices in UK, Singapore, Dubai, and Australia. It is indeed excellent in the all-round offering.
FOREX.com
It is indeed an excellent platform for forex trading. Besides, all appreciate the pricing of this platform. It also offers trading courses.
XTB
XTB was founded in 2002. It is a safe broker (low-risk) for forex and CFDs trading. Besides, XTB's xStation platform suite provides excellent usability and offers a robust selection of trading tools and research. It has the best customer service.
FXCM
FXCM or Forex Capital Market is. This is indeed a retail broker for trading on the foreign exchange market. Besides, it allows people to venture into the foreign exchange market. FXCM also provides trading in contract for differences in major indices and commodities.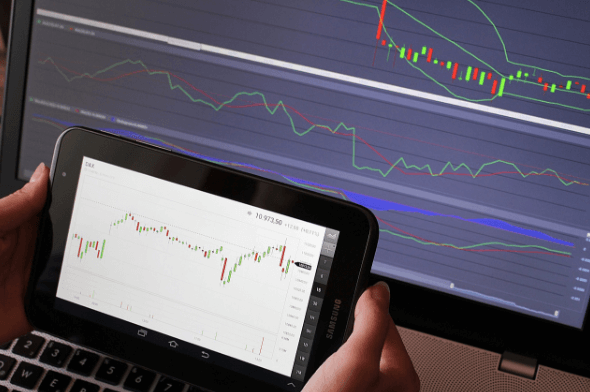 Characteristics Of The Trading Platform
If you are looking for forex trading platforms in South Africa, it is advice to you to check the characteristics of the trading platforms. After applying the discussed aspects with your finding platform, it will be easier to understand the platform well. However, keep in mind, we are giving you the best trading platform list here in this article.
Easy Registration
This may not seem to be an obstacle, but during your registration, some brokers ask you for dozens of information that may be troublesome for you. For beginners, simple and easy registration platforms are the best.
A Simple Catalog Of Products To Trade
A trading platform must be super simple on the presentation of the products which the traders will deal with. There must be categories with, for example, forex trading, cryptocurrencies, and so forth.
Offer Crypto Currency trading
Unless you live on another planet, you couldn't escape the madness of cryptocurrencies in 2017. A trading platform must offer the best of cryptocurrencies, i.e., Bitcoin, Ripple, Ethereum, Dash, Stellar, and many others. Cryptocurrency has become for many the flagship product to trade.
Low Deposit Minimum
When you are a beginner, you need to avoid sites that impose a high minimum first deposit.
A Demo Account
Imperative! Beginners who want to learn trading must go through the demo mode box. This allows you to get used to the platform, understand the features, and test your strategies as well.
Easy To Open And Close A Position
To open and close a position, the presentation of order on the platform must be the simplest possible, with a buy/sell button, the number of contracts desired, a possibility of putting a stop as well as a limit, that's all.
A Platform That Offers Guaranteed Stop
It is advisable to trade only on platforms that offer the guaranteed stop. The Guaranteed Stop will prevent you from losing more than expected. By opening your position with a guaranteed stop, you know how much you can lose even in times of high volatility! Remember that without a guaranteed stop, CFDs pose risks to your capital.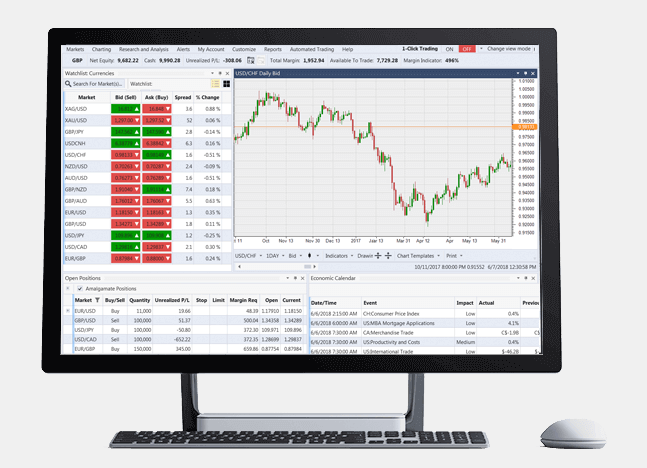 Popular Platforms
Fidelity Investments: Best Online Broker
Interactive Brokers: Best Broker for International And Advanced Traders
tastyworks: Best Broker for Low Costs And Options
TD Ameritrade: Best Broker For Mobile Platforms And Beginners
Charles Schwab: Best Broker for ETFs
Other Platforms
FXTM
FM
HotForex
FP Markets
Plus500
FXCM
Conclusion
The trading platform is the prerequisite to start your investment. We believe that from this article, you will get a complete picture of the best trading platforms along with the characteristics of the forex trading platform. Besides, applying the features of the platforms with the discovered or new forex trading platforms of South Africa, you will quickly understand whether you should invest via this gateway or not.