In the forex trading world, information is king. You know what? All sorts of information you can avail instantly through forex trading apps. It is a weapon that determines whether or not you succeed in the field. New data that we receive must be processed continuously to be able to act accordingly.
However, we still have to find a way to get it always, the paradox being that humans are becoming more and more nomadic every day. Fortunately, there are mobile applications that allow any investor to keep a firm eye on market developments, regardless of time or place.
List of Top Forex Trading Apps South Africa
What are Forex Trading Apps?
Since forex revolutionarily has changed the business world, many companies have come forward to providing the best platform for their clients to invest. These forex broker organisations introduce forex trading apps for PC and mobile phone. In these forex trading apps, you will get everything, the information of the forex market and complete analysis of the previous data. Above all, these forex trading apps will guide you like a professional guide!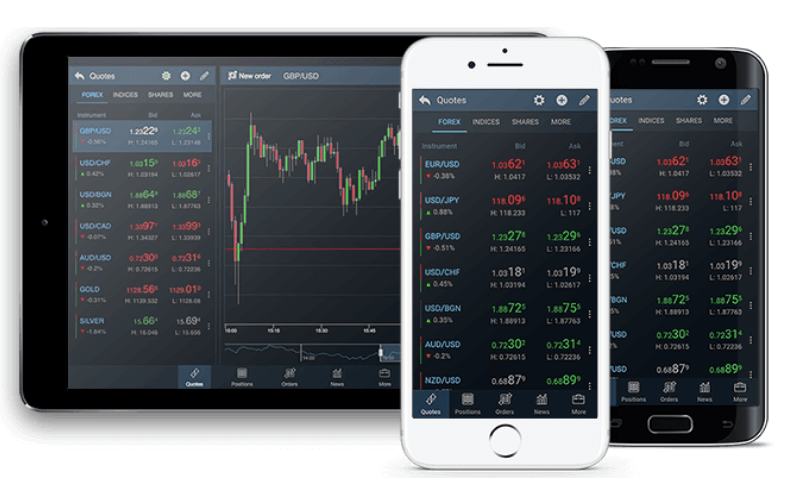 Best Forex Trading Apps for Android and iOS Phone
There are many forex trading apps for android and iOS phone. We are mentioning some best trading apps.
Meta Trader 5
The MetaTrader 5 trading platform is the new version of the well-known MetaTrader 4, which is a benchmark for trading pros. It is designed to provide brokerage services to professional traders in the Forex, Futures, and also Equity markets. Its strong point is that it is free and that you can install it on all types of terminals, whether it is a computer (windows, mac, Linux) or a smartphone (android and iOS). To take advantage of the most advanced options, however, you will need to install paid applications available on the MetaTrader Market.It offers impressive trading possibilities and technical analysis tools. It has a unique automated trading system, the trading robots and copy trading.
Stock Trainer
If you have already accumulated theoretical knowledge about forex trading, and want to test it first without risking losing money, choose StockTrainer. The added value of this application is to put you in the most realistic online trading conditions possible to allow you to test your skills. The data with which you trade comes from real markets, as well as stock histories (the application will enable you to go back up to 10 years of history, which can be useful when you like to study in-depth the behaviour and personality of an action). All the necessary features are there: portfolio management and loss and gain analysis.
eToro
The inventor of social trading, E-toro is a platform that allows its users to visit the profiles of experienced traders to copy their investments. After creating your account, you can follow the advice of experts with proven earnings, draw inspiration from their investment strategies and then build your equity portfolio. If you are just starting, this learning by example and exchange will allow you to gradually familiarise yourself with the trader's profession and its principles.The application is a continuation of the platform: simple to use, ergonomic and highly configurable. Sale and purchase are done in a push, everything is done to make life easier for the user, and show him the information he needs to make the best financial decisions.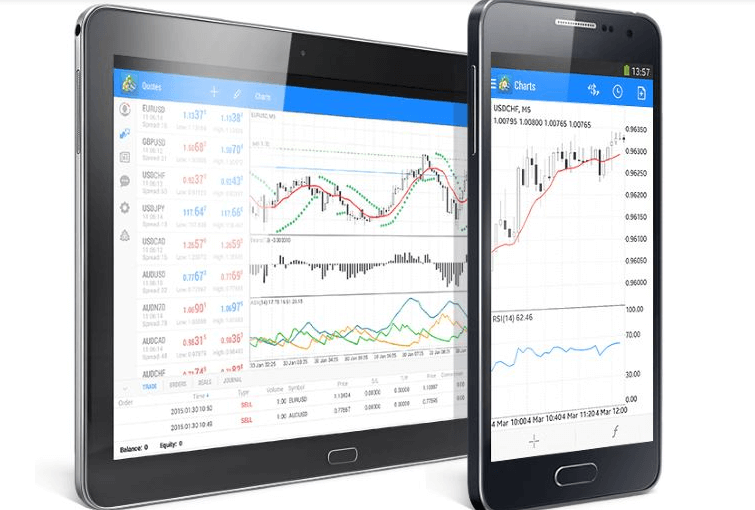 Best Analysis Apps
Investing.com
With 5 million downloads, the reputation of this application is well established. Investing.com is the benchmark for being alerted in real-time to important market news. The site indicates that it has more than 100,000 listed financial instruments (global indices, stocks, bonds, commodities, Forex, interest rates, futures, options, cryptocurrencies, etc.). In addition to an economic calendar that gives you an overview of the major economic events of the year, you can also list your own investments, and receive technical summaries on the subjects of your choice. If you are searching for a tool that gives you an open and detailed vision of your investment sectors, this is the application you need.
NetDania
NetDania offers quotes for all currencies, stocks, major indices, rates, commodities, and many other assets. The design is very refined but the many features make it a reasonably sophisticated tool to understand. The significant advantage is that this mobile trading application is complete and allows you to follow in detail the live prices via more than 20,000 different financial instruments.
The Best Trading Apps
ProRealTime
Accessible in a free or paid version, the ProRealTime application allows investors and Traders to follow the prices of a large number of financial assets while benefiting from numerous technical functionalities (technical indicators, automatic trading, alerts, etc.). The best thing to do to convince yourself of the quality of this application is to test it in real-time.
Plus500
This platform specialises in currency exchange and the sale of Contract for Difference (to learn more about the principle of CFDs you can click here). Field considered as risky (90% of CFD clients end in the negative), CFDs can nevertheless have returned much higher than so-called classic trading, provided that you have a tool that allows you to limit your risks.
By offering nearly 2000 different CFDs, 33 currency pairs and very competitive spreads compared to other CFD brokers, Plus500 provides you with the optimal forex trading application to get you started in forex trading.
Note: the platform does not allow scalping, so if you plan to trade every 2 minutes, take another broker!
Trading 212
Like Plus500, Trading 212 specialises in CFDs, with around 750 different financial instruments at your disposal: currencies, commodities, stocks and indices.The application allows you to open new positions and follow your trades from your smartphone or tablet. Special mention for the "Protection on negative balance" functionality, which will prevent you from losing more than the amount invested (essential, when you know the risks contained in CFD trading).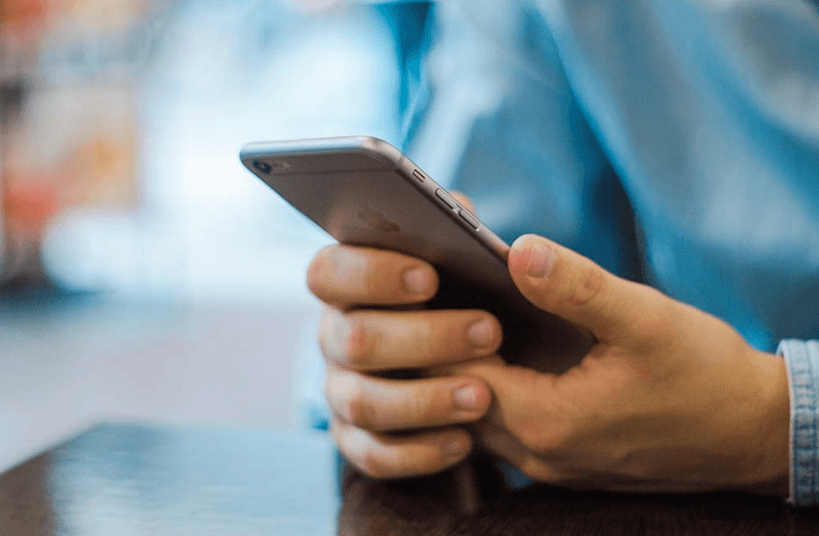 Best Apps for Market News
Yahoo Finance App
The company itself does not create content but shares all the articles of specialised economic sites. With this forex trading app, you will, therefore, have access to the best of the economic news. Such a variety of sources is always interesting when you want to feed your general investor culture, or even look for new investment ideas! What is more, by searching for a specific subject, you will have access to all the history of articles written on this subject for months, and all this from the same portal. In short, a fantastic tool that saves time daily.
Bloomberg
Everyone interested in trading knows Bloomberg. It is the benchmark in terms of financial information.  You can download this forex trading app on your mobile phone, whether it is iOS or Android.  The application or forex app allows you to access reliable information on the values ​​you follow, the agency's news feed and videos on the primary data.
The advantage of this application is the reliability of the information you will find there. Besides, when you are interested in a particular value, you can find a relatively broad range of data.
Fxstreet
With almost 10 million readers per year, the Fxstreet site is a crucial source of information for Forex investors around the world. Whether you are looking for a macro or micro economic analyses, real-time data on currency variations analyses on the economic health of a country, or articles on the mentality of a good trader, this site is made for you!
Recently, FxStreet launched an application as a direct extension of its platform and has three services, forex news to receive real-time information on market trends, Forex Rates to view nearly 1600 different exchange rates, and Forex Economic Calendar, which is an up-to-date calendar of all events essential economic linked to Forex.
Nasdaq
Nasdaq Quotes provides cutting-edge information regarding the American market. This application allows access to the latest news on the Nasdaq and the New York Stock Exchange (NYSE). Thanks to an intuitive interface, you can view the dividend history at a glance. The user can configure the sending of notifications to be alerted in real-time about the assets he is monitoring. As a bonus, access to detailed analyses and recommendations for all investors who are just starting or are lacking in inspiration.
Best Apps for Beginners
Which forex apps a beginner should use? This is a ubiquitous question by novice investors. Actually, as a beginner, first, gather market information from the apps we have just mentioned, Bloomberg, as an example. Or Yahoo Finance App. Then check those all mentioned forex trading apps. There is everything you need. Stock Trainer app will train you. Use all these apps and you will find that it is easy to understand how to trade in the forex market and draw profits with the help of these fantastic forex trading apps.